Bed and Breakfast
Villa Costanza in its precious spaces houses a luxurious Bed and Breakfast.
The lounge with a warm and elegant atmosphere, the bright veranda, the lush and exuberant park offer the guests unforgettable moments during all seasons.
The Bed and Breakfast Villa Costanza boasts four rooms with unique and exclusive character. Named as precious stones, the comfortable and functional rooms are all overlooking the lake, large, frescoed and decorated with a chic and modern décor. Three of the rooms are placed on the second floor and on request it can be offered as unique and exclusive solution with independent entrance and communicating rooms, the proposal is completed by two magnificent terraces. During the stay of the guests personalized services such as entertainment, transport and sports activities can be organized on request.
The days at Villa Costanza are also embellished by the sunset lights always different and spectacular that can be admired from every point of the residence.
Every moment spent at Villa Costanza will be able to amaze you.
Suite with terrace and lake view.
Junior Suite with lake view.
Double room with terrace and lake view.
Double room with Jacuzzi bath and lake view.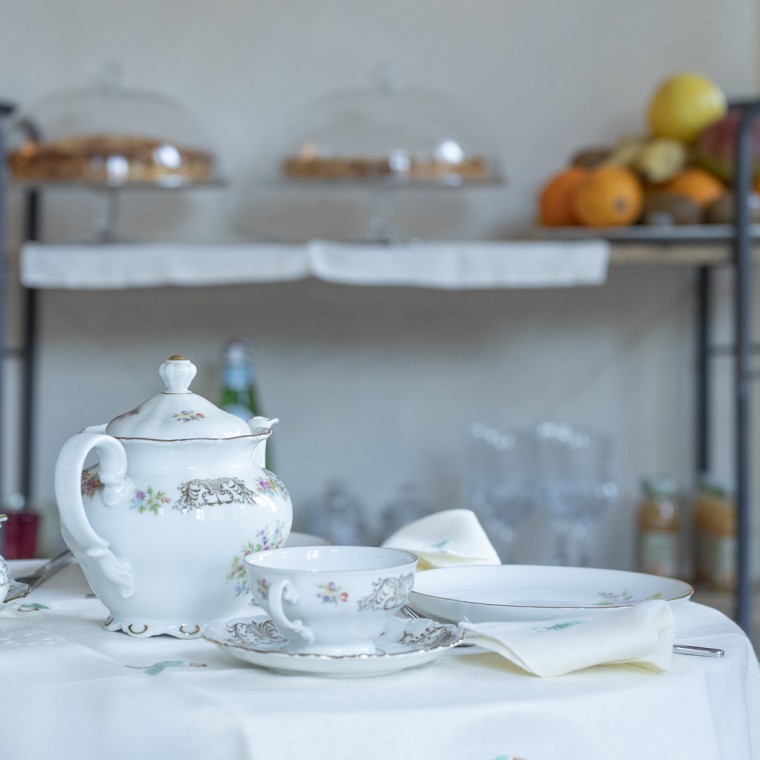 The first moment of pleasure of the day
Terraced park with panoramic view of the lake.